Welcome to CarterNet, your first stop for information, answers, and resources.
The Carter Flywheel
[Placeholder text for firm philosophy, to be provided by Rich.]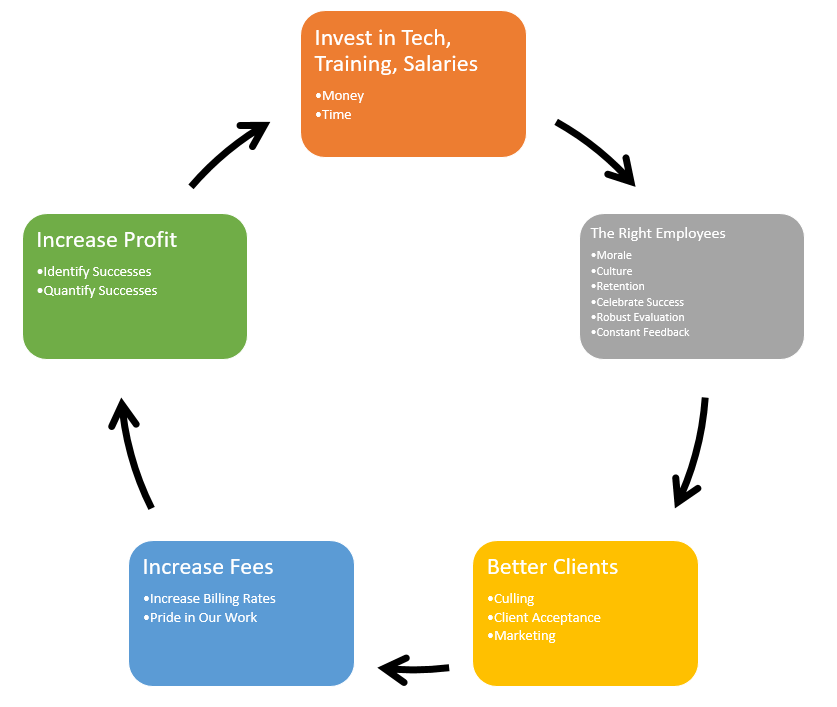 1
Investing in technology, training, and higher salaries for staff
2
Hire the right employees, boost morale, celebrate successes and provide constant and robust feedback.
3
Better clients through improved client acceptance, marketing, and thoughtful culling.
4
Increase our billing rates, increase our fees
5
Increase profit through identifying and quantifying success